Azonprinter Has Started an Exclusive Cooperation and Distribution with Spandex CZ for DTF Solutions – Pronto, Pronto Neon and Pronto+ Series in Czech Republic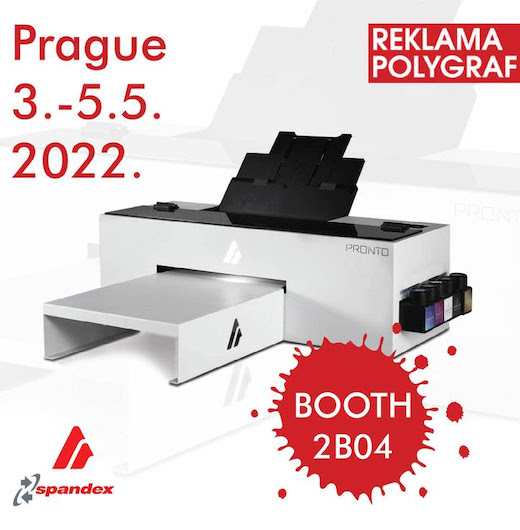 Spandex recognizes Azonprinter's European origins. It will be present on the Czech Republic's entire territory and offer Pronto printers (DTF) and the entire product range (inks, nano powder, white and black), as well support, training and maintenance.
DTF technology is now a great replacement for DTG and has taken over. DTF Pronto will be presented by Spandex at Prague- Reklama Polygraf Obaly, May 3rd through 5th at booth 2B04. Visitors will be able to view the DTF solutions in small quantities and sample the product to get a feel for the quality.
No item of clothing causes arguments quite like a child's coat.Why? Because children just don't think they don't need one....