BMF's microArch S350 microscale 3D printer delivers high throughput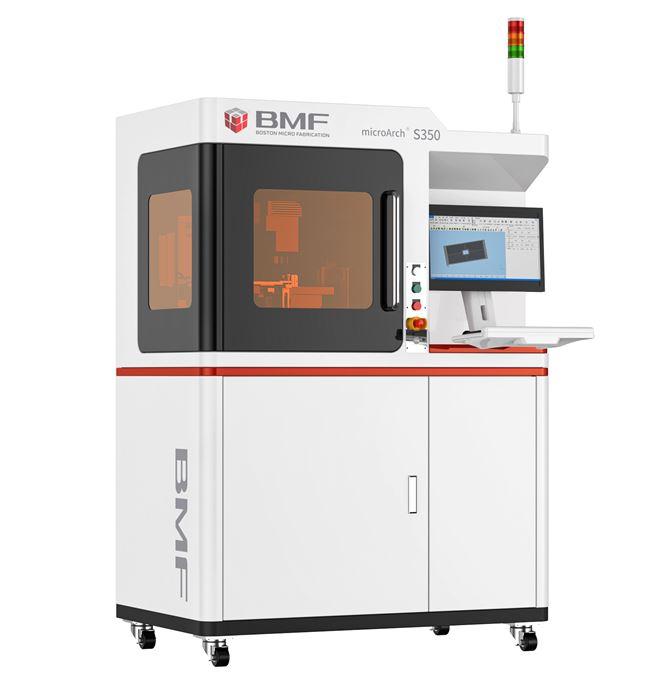 Boston Micro Fabrication's microArch S350 industrial-grade microprecision 3-D printer has been unveiled. This next-generation version of the company's 25-µm-resolution system combines high part quality with the print speed required for end-part production, the company reports.
Projection Micro Stereolithography technology was used to create the printer. It allows rapid photopolymerization by flashing UV light at microscale resolution. The printer has a build volume of 100 x 100 x 50 mm and less projection zones, which helps improve print speed. It can be used in production environments or labs to print microscale parts with high resolution features, as well as small parts that require precision or accuracy.